In the past, I wouldn't have dreamed of having eighth graders complete a long-term group-work project in April and May. Students in this age group are notorious for completely losing interest in junior high once spring rolls around; they are busy imagining themselves in high school, testing their boundaries (surely they can't get in trouble anymore--they will have a clean slate in a few weeks, right?), and attempting to corral their raging hormones.  School work and concentration are pretty far down their list of priorities. I didn't dare do anything collaborative as we entered the final months of the school year.
 That was before I came across Class Dojo. I discovered this FREE visually attractive multi-feature program that allows me to monitor my students' conduct.  In fact, as a teacher, I can customize the target behaviors to suit the age and activities of my unique students. The reports are very easy to read: there is a colorful, donut-shaped chart at the end of each session that shows students how their behaviors stack up.  Green means they earned points for positive behavior; red sections represent the negative. There is even a place for the teacher to write more specific notes about the student's behavior for a given day. It is possible to email reports to parents so that they are up-to-date with their student's behavioral progress, too. The ability to track student behaviors on the iPad as I circulated and answered questions made it especially appealing. My wheels were turning.
I have been an educatior for over a decade now and the words "authentic assessment" have been thrown at me numerous times. I have even confidently used them many times when speaking to individuals or large group of teachers. It sounds really good - assessment that is authentic opposed to…fake? false? un-authentic? What is the opposite of authentic assessment? While we're on the topic, what exactly is authentic assessment, anyway?
I started with a
video
I found in Edutopia about the School of the Future in NYC. According to Stacy Goldstein, Director of Middle School at the School of the Future in NYC, authentic assessment is, "real-life/relevant." Andy Snyder, a social studies teacher at SOF says, "It must be something that the student really cares about, and the teacher really cares about. We can't have curriculum which is just going through the motions."
Whitney Lukens, an SOF learning specialist, has great advice for teachers wanting to create more authentic assessments. She says, "Making sure the task is a synthesis type of task - that will ensure the critical-thinking necessary to feel that rigor is happening."
Teachers at SOF claim that authentic assessment sounds as if it would take more time, but, in reality, it is more "targeted, efficient, and speeds things up."
This all sounds perfect! Now, how do I get started?
When I was a growing up, I was the lucky kid who had the set of Encyclopedias at his house. Sure, they may have been a few years old, but back then it was good enough, and, come report time, my house was the place to be. Now, our students have access to the latest and greatest information in the palm of their hands 24 hours a day. There is an infinite amount of learning which can take place anytime and anyplace.
It is no surprise that businesses and individuals are trying to find some way to measure this learning which is taking place outside the reach of traditional education. If we don't measure what we value, then we end up measuring what we value. This has led many students to borrow thousands of dollars to secure diplomas, only to find that there aren't jobs available in their field. Not only that, but much of what they learned in their brick and mortar institution could have been accessed online for free. When I began my Ed.S recently, I found that I had much less time to read blogs and follow my usual teachers on Twitter. What was the result? My education was getting in the way of my learning.
Here are two ways this non-traditional internet-based learning is being measured:
Is it really possible to have data-driven instruction? Schools have lots of data - ISTEP, mClass, Acuity, Aimsweb, and NWEA just to name a few. The problem is that teachers and administrators don't have time to pull all that data into one easy to view place. We spend more time trying to manipulate the data into something useful than we do using that data to drive instruction which will always result in improved student achievement.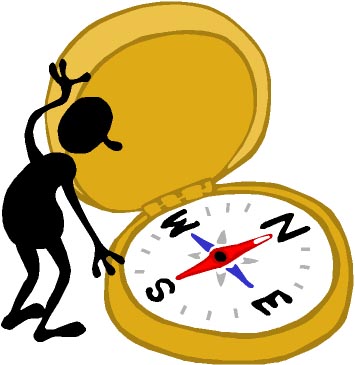 With digital and online learning becoming more and more prevalent in today's schools, is Curriculum Mapping becoming a thing of the past? I've spoken to a few teachers in the last couple of days who are worrying that the work they are doing as they map their curriculum will be obsolete in just a few years. I would argue that, in fact, curriculum mapping is actually much more important now than ever before. Let me explain....

Doing some social media work this week, I stumbled upon a site that I had discovered and forgotten called, IFTTT (If This Then That). This site has one purpose - to help you link your social media accounts, email, news, and cell phone together in ways that YOU want. In fact, if you use one of the social media sites shown below, use your imagination and think of ways you would like for them to interact, and IFTTT can make it happen.
My Big Campus launched their new free app for the iTunes App Store today, and, if you are a previous user, it is a BIG update. For those of you unfamiliar with My Big Campus, it is described in the App Store as, "…an engaging online environment to promote blended learning within a safe, monitored platform that balances educational use of Web 2.0 with network and student safety. Students and teachers can connect with each other and other users via collaborative tools; they can enrich the learning environment through safe access to educational videos and other resources; and they can easily manage class and homework with calendars, events, and online assignment tracking and submission."


More Articles...